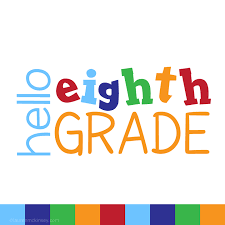 Welcome Back 8th Grade Families!
I'm sure it is hard to believe that this is your child's last year before they head off to high school, but we are going to make it a great one! I'm blessed to have your children again and I can't wait to see them all this Monday. Just a few reminders that this week is all 12:30 dismissals and on Thursday at 6:00 pm is our Back to School Night. I hope to see you all there! Finally, on Friday we will have our first all school mass at 11:15. You are always welcome to all our school masses and again I hope to see you then.
Please feel free to contact me via email if you ever have any questions, comments, or concerns. My school email address is mamann@stellamarisacademy.org.
God Bless and welcome back to another wonderful school year at SMA!